Pasithea Therapeutics Selects PAS-003 Lead Development Candidate, a Humanized Monoclonal Antibody that Targets α5β1 Integrin for the Treatment of both Sporadic and Familial ALS
-- Blocking of α5β1 integrin has been shown to improve motor function and increase survival in the SOD1G93A mouse model of ALS --
-- Fully humanized anti-α5β1 monoclonal antibody is ready for manufacture and IND-enabling studies --
SOUTH SAN FRANCISCO, Calif. and MIAMI, Nov. 09, 2023 (GLOBE NEWSWIRE) -- Pasithea Therapeutics Corp. (NASDAQ: KTTA) ("Pasithea" or the "Company"), a biotechnology company focused on the discovery, research, and development of innovative treatments for central nervous system (CNS) disorders, announced today that it has selected a lead therapeutic candidate for its PAS-003 program, a proprietary humanized monoclonal antibody (mAb) that targets α5β1 integrin, a protein found to be overexpressed in both human and mouse subjects with amyotrophic lateral sclerosis (ALS).
Scientists at Pasithea have performed extensive mAb screening and characterization to enable selection of a lead therapeutic candidate with optimal properties for the treatment of ALS. This work included further validation of α5β1 integrin as a target in both familial (SOD1) and sporadic (TDP-43) ALS mouse models with reproducible improvements on behavior and survival. Extensive mechanism of action studies link disease model efficacy to effects on the migration and adhesion of immune cells. The humanized lead candidate is a potent inhibitor of the primary ligand fibronectin (FN), has been optimized for high affinity and has high (sub-nanomolar) specificity with contact sites directly adjacent to the FN binding site documented by cryogenic electron microscopy (cryo-EM).
Dr. Tiago Reis Marques, Chief Executive Officer of Pasithea commented, "We have chosen the most optimal anti-α5β1 humanized mAb for the treatment of both sporadic and familial ALS. PAS-003 is now ready for manufacturing and IND-enabling studies. In July 2023, in conjunction with scientists at the Mayo Clinic and Oregon Health Sciences University, we published a study in the renowned scientific peer-reviewed journal Proceedings of the National Academy of Sciences (PNAS) describing an increase of α5β1 integrin expression with disease progression in both mouse models of ALS and in human postmortem tissue samples of ALS patients. Additionally, this publication highlights the role of α5β1 integrin on different cell types involved in neuroinflammation in ALS and has shown that blocking α5β1 integrin is a therapeutic target for the treatment of ALS." Dr. Marques continued, "We are pleased to have achieved this significant development milestone through extensive and repeated preclinical studies, to have made key patent filings and we are looking forward to introducing our PAS-003 program to partners to appropriately advance this important program to the clinic."
Dr. Lawrence Steinman, Chairman of Pasithea and the George A. Zimmermann Endowed Chair in the Neurology Department at Stanford University commented, "I have spent my career studying integrins and I believe α5β1 integrin is an important therapeutic target for the treatment of ALS. I am as excited about the PAS-003 development program as I was 30 years ago when I first published as senior author in Nature on targeting integrins for treating multiple sclerosis (MS). This original work led to the development of natalizumab (Tysabri), a monoclonal antibody that targets α4β1 integrin, that went on to become a disease modifying treatment for MS patients." Dr. Steinman continued, "I would like to thank all of the parties involved, including the Mayo Clinic and Oregon Health Sciences University, who were influential in the discovery and research efforts, as well as Paul B. Manning and FightMND, a registered not-for-profit Australian charity, who helped fund the progress to our lead candidate selection."
About PAS-003
PAS-003 is a fully humanized proprietary monoclonal antibody targeting α5β1 integrin for the treatment of both sporadic and familial amyotrophic lateral sclerosis (ALS) and other neurological diseases.
About Amyotrophic Lateral Sclerosis
ALS, or Lou Gehrig's disease, is a fatal, progressive neurodegenerative disease that affects nerve cells in the brain and spinal cord, causing loss of muscle control. It most commonly affects people between the ages of 40 and 70, with an average age of 55 at the time of diagnosis. It affects as many as 30,000 patients in the United States, with 5,000 new cases diagnosed each year. The average life expectancy after diagnosis is three to five years, however ALS patients' quality of life is typically poor. While approximately 5-10% of cases are hereditary caused by mutations in genes such as the superoxide dismutase 1 (SOD1) gene (familial ALS), the large majority of cases (90-95%) are sporadic and associated with mutations in the TAR DNA Binding Protein 43 kDa (TDP-43) gene (sporadic ALS). While the pathogenesis of ALS is not fully understood, studies have shown that the disease is multifactorial, with several interlinked mechanisms contributing to neurodegeneration, including neuroinflammation, which has been shown to play an important role in neurodegeneration. Currently there is no known cure or treatment that halts or reverses disease progression. There are currently six FDA approved medications to treat ALS and its symptoms, however, they have been shown to only modestly slow the progression of ALS. Therefore, despite these FDA approved therapies, the medical need for new treatments for ALS patients is very high.
About Pasithea Therapeutics Corp.
Pasithea Therapeutics is a biotechnology company primarily focused on the discovery, research and development of innovative treatments for central nervous system (CNS) disorders and RASopathies. With an experienced team of experts in the fields of neuroscience, translational medicine, and drug development, Pasithea is developing new molecular entities for the treatment of neurological disorders, including Amyotrophic Lateral Sclerosis (ALS), Neurofibromatosis type 1 (NF1), Noonan syndrome and Solid Tumors.
Forward Looking Statements
This press release contains statements that constitute "forward-looking statements." These forward-looking statements include all statements, other than statements of historical fact, regarding the Company's current views and assumptions with respect to future events regarding its business, including, without limitation, statements about PAS-003 as a therapeutic target for the treatment of sporadic and familial ALS, as well as other statements with respect to the Company's plans, assumptions, expectations, beliefs and objectives with respect to product development, clinical studies, clinical and regulatory timelines, market opportunity, competitive position, business strategies, potential growth opportunities and other statements that are predictive in nature. Forward-looking statements are subject to numerous conditions, many of which are beyond the control of the Company. While the Company believes these forward-looking statements are reasonable, undue reliance should not be placed on any such forward-looking statements, which are based on information available to the Company on the date of this release. These forward-looking statements are based upon current estimates and assumptions and are subject to various risks and uncertainties, including, without limitation: the timing and results of the Company's planned IND-enabling studies for PAS-003; the ability of the Company's clinical trials to demonstrate safety and efficacy and other positive results of PAS-003; and other factors set forth in the Company's most recent Form 10-K, Form 10-Q and other filings with the U.S. Securities and Exchange Commission (SEC). Thus, actual results could be materially different. The Company undertakes no obligation to update these statements whether as a result of new information, future events or otherwise, after the date of this release, except as required by law.
Pasithea Therapeutics Contact
Patrick Gaynes
Corporate Communications
pgaynes@pasithea.com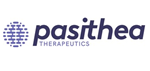 Source: Pasithea

Released November 9, 2023