Pasithea Therapeutics Abstract Accepted for Poster Presentation at 2023 Neurofibromatosis Conference
Features Preclinical data of PAS-004 in Plexiform Neurofibroma
PALO ALTO, Calif. and MIAMI, June 01, 2023 (GLOBE NEWSWIRE) -- Pasithea Therapeutics Corp. (NASDAQ: KTTA) ("Pasithea" or the "Company"), a biotechnology company focused on the discovery, research, and development of innovative treatments for central nervous system (CNS) disorders, today announced that pre-clinical results for its lead drug candidate, PAS-004, have been accepted for a poster presentation at the 2023 Neurofibromatosis (NF) Conference taking place June 24-27, 2023, in Scottsdale, Arizona.

"We are extremely pleased to be presenting preclinical data from PAS-004 conducted in collaboration with Dr. Wade Clapp at Indiana University, School of Medicine," commented Dr. Graeme Currie, Pasithea's Chief Development Officer. "The presentation will provide insight into PAS-004 efficacy and support further development of our lead candidate."
Findings will be shared on a poster entitled "Evaluation of the Effects of a Novel MEK inhibitor PAS-004 in Plexiform Neurofibroma in a Pre-clinical Mouse Model of Neurofibromatosis Type 1". Poster will be available to view during the 2023 NF Conference on the evening of Sunday, June 25th, from 5:00pm - 7:00pm.
About NF conference
First held in 1985 as a roundtable of 20 participants, the NF Conference is now the most important scholarly gathering of the NF research and clinical communities. The NF Conference is a global event organized by Children's Tumor Foundation (CTF), now attracting nearly 750 participants worldwide across a wide range of scientific disciplines, from research and clinical backgrounds, all focused on improving outcomes for patients with neurofibromatosis type 1 (NF1), neurofibromatosis type 2 (NF2) and schwannomatosis. The NF Conference is a critical forum for consensus building and advancing basic, translational, and clinical research in NF and related fields, while fostering collaborations within and beyond the NF community. Importantly, the NF Conference is a key venue for attracting and growing new investigators in NF research and clinical care.
About PAS-004
PAS-004 is a small molecule allosteric inhibitor of MEK 1/2 in the MAPK signaling pathway. The MAPK pathway has been implicated in a variety of diseases, as it functions to drive cell proliferation, differentiation, survival and a variety of other cellular functions that, when abnormally activated, are critical for the formation and progression of tumors, fibrosis and other diseases. MEK inhibitors block phosphorylation (activation) of extracellular signal-regulated kinases (ERK). Blocking the phosphorylation of ERK can lead to cell death and inhibition of tumor growth. Existing FDA approved MEK inhibitors are marketed for a range of diseases, including certain cancers and NF1. We believe these MEK inhibitors suffer from certain limitations, including known toxicities. Unlike current FDA approved MEK inhibitors, PAS-004 is macrocyclic, which we believe may lead to improved pharmacokinetic and safety (tolerability) profiles. Cyclization offers rigidity for stronger binding with drug target receptors. PAS-004 was designed to provide a longer half-life with what we believe is a better therapeutic window. Further, we believe the potency and safety profile that PAS-004 has demonstrated in preclinical studies may also lead to stronger and more durable response rates and efficacy, as well as better dosing schedules, which may not require the fasting or dietary restrictions of approved MEK inhibitors. PAS-004 has been tested in a range of mouse models of various diseases and has completed preclinical testing and animal toxicology studies to support an IND application with the FDA that we plan to submit in the third quarter of 2023. Additionally, PAS-004 has received orphan-drug designation from the FDA for the treatment of NF1.
About Pasithea Therapeutics Corp.
Pasithea Therapeutics is a biotechnology company primarily focused on the discovery, research and development of innovative treatments for central nervous system (CNS) disorders and RASopathies. With an experienced team of experts in the fields of neuroscience, translational medicine, and drug development, Pasithea is developing new molecular entities for the treatment of neurological disorders, including Neurofibromatosis type 1 (NF1), Amyotrophic Lateral Sclerosis (ALS) and Multiple Sclerosis (MS).
Forward Looking Statements
This press release contains statements that constitute "forward-looking statements." Forward-looking statements are subject to numerous conditions, many of which are beyond the control of the Company. While the Company believes these forward-looking statements are reasonable, undue reliance should not be placed on any such forward-looking statements, which are based on information available to the Company on the date of this release. These forward-looking statements are based upon current estimates and assumptions and are subject to various risks and uncertainties, including, without limitation, those set forth in the Company's filings with the U.S. Securities and Exchange Commission (SEC). Thus, actual results could be materially different. The Company undertakes no obligation to update these statements whether as a result of new information, future events or otherwise, after the date of this release, except as required by law.
Contact
Patrick Gaynes
Corporate Communications
pgaynes@pasithea.com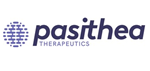 Source: Pasithea

Released June 1, 2023