Pasithea Therapeutics to Participate in EF Hutton Inaugural Global Conference
PALO ALTO, Calif. and MIAMI, Fla., May 03, 2023 (GLOBE NEWSWIRE) -- Pasithea Therapeutics Corp. (NASDAQ: KTTA) ("Pasithea" or the "Company"), a biotechnology company focused on the discovery, research, and development of innovative treatments for Central Nervous System (CNS) disorders, today announced its CEO, Tiago Reis Marques, and its VP of Business Development, Mathew Lazarus will participate in the EF Hutton Global Conference, held in New York City, May 10-11, taking one-on-one meetings during Wednesday May 10, 2023.

About the EF Hutton Global Conference
The conference will feature senior executives from approximately 150 private and public companies from a wide variety of sectors, including Consumer & Retail, Energy & Infrastructure, Financial Services, Healthcare & Life Sciences, Industrials, Real Estate, Gaming & Lodging, Sustainability, and Technology, Media & Telecommunications. EF Hutton will be showcasing dynamic public and private companies across multiple sectors in an intimate conference setting, utilizing an impactful and productive one-on-one format. This comprehensive, two-day event provides company executives and investors the opportunity to interact with each other in a friendly, high-energy environment.
About Pasithea Therapeutics Corp.
Pasithea Therapeutics is a biotechnology company primarily focused on the discovery, research and development of innovative treatments for central nervous system (CNS) disorders. With an experienced team of experts in the fields of neuroscience and psychopharmacology, Pasithea is developing new molecular entities for the treatment of neurological disorders, including Amyotrophic Lateral Sclerosis (ALS) and Multiple Sclerosis (MS), Neurofibromatosis type 1 (NF1) and Noonan syndrome.
Forward Looking Statements
This press release contains statements that constitute "forward-looking statements." Forward-looking statements are subject to numerous conditions, many of which are beyond the control of the Company. While the Company believes these forward-looking statements are reasonable, undue reliance should not be placed on any such forward-looking statements, which are based on information available to the Company on the date of this release. These forward-looking statements are based upon current estimates and assumptions and are subject to various risks and uncertainties, including, without limitation, those set forth in the Company's filings with the U.S. Securities and Exchange Commission (SEC). Thus, actual results could be materially different. The Company undertakes no obligation to update these statements whether as a result of new information, future events or otherwise, after the date of this release, except as required by law.
Pasithea Therapeutics Corp. Company Contact
Dr. Tiago Reis Marques
Chief Executive Officer
Email: tiago@pasithea.com
Pasithea Therapeutics Corp. Investor Relations
Dan Schneiderman
Chief Financial Officer
Email: dschneiderman@pasithea.com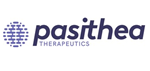 Source: Pasithea

Released May 3, 2023